HOBIE KAYAK – BAY ECO TOUR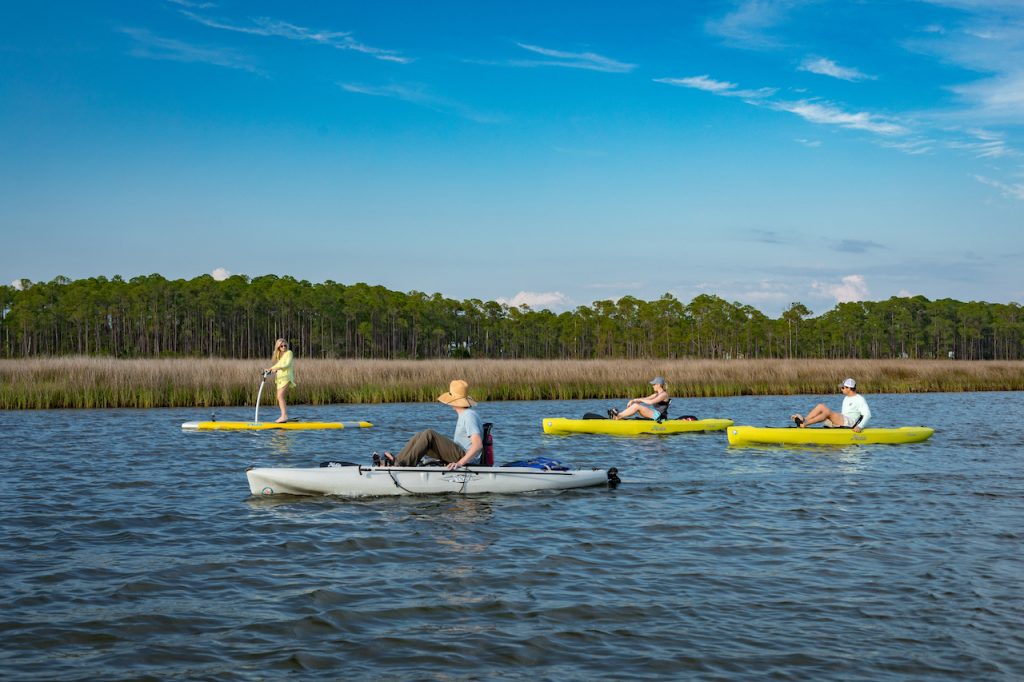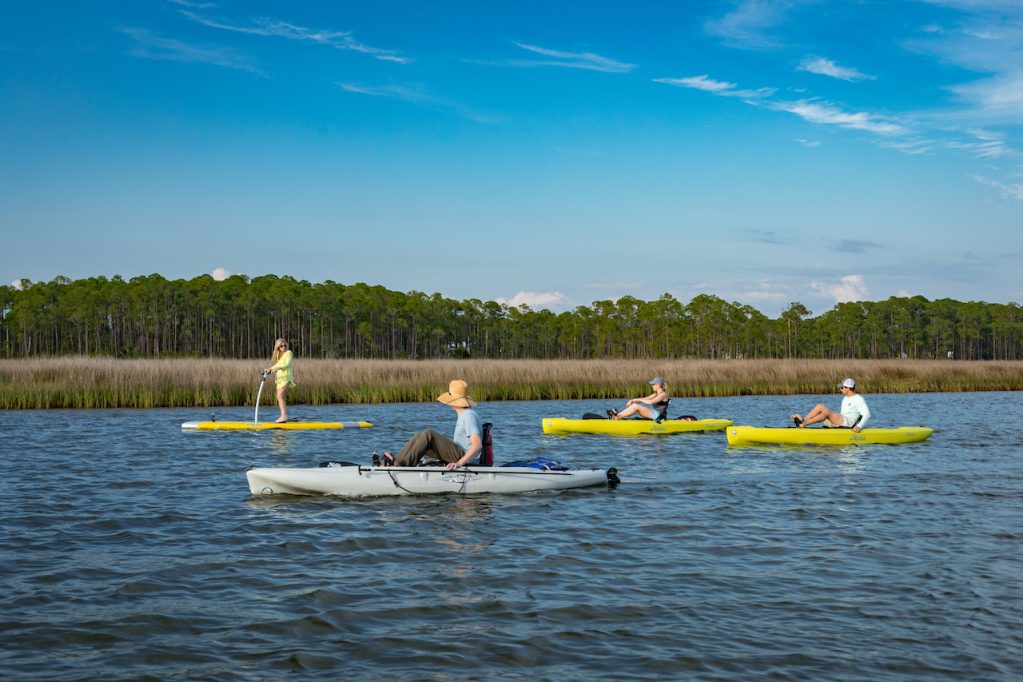 | | | |
| --- | --- | --- |
| Person(s) | 1 | Add'l Person |
| Rate | $175 | $175 |
Gratuity is not included or required, but greatly appreciated by your guide.
 The Hobie Kayak Eco Tour is your party's way to explore the beautiful ecosystems of Santa Rosa Beach. You will be guided by a trained professional on a journey to navigate the Choctawhatchee Bay on our state of the art pedal-powered kayaks.
This bay is skirted by forested wetlands, and is characterized by patches of oyster beds and marshes. Known for a flourishing population of Redfish, Flounder, Spotted Trout, and many crustaceans, you are sure to catch a glimpse of some of this wildlife rippling through the water. Often times, closer to dusk or dawn, pods of dolphin can be seen breaching the surface as well!
In this tour, you will be immersed in two hours of area that displays the vast expanse of vegetation and wildlife that consider the bay their home, while also burning a few calories! Come join us for a few hours away from the traditional beach scene, and experience an adventure that is sure to end in some quality yakking!
EXPERIENCE DETAILS
2 Hours
Guided
5-person maximum (6 can be discussed in inquiry)
2-person minimum
Age minimum: 10 years
All attendees under the age of 18 must be accompanied by adult 18 years or older.
9am or 5pm
$175 per person
Departure Options: 1413 N County Hwy 395 or 1476 N Co Hwy 393
Hobie Mirage Outback
Enjoy our brand new Hobie Outback kayak with the redesigned MirageDrive pedal system. Fantastic for all ages, these 12′ 1″ kayaks have a 400 pound capacity and are equipped for one individual. A personal flotation device will be provided. The Hobie Outback MirageDrive is the king of all kayaks, with a MSRP sales price of $2,500, you can rent for a fraction of the price!
HOBIE OUTBACK KAYAK
The 2018 Hobie Mirage Outback a versatile craft for kayak fishing or those looking for a stable ride. It offers a great balance of stability, speed, comfort and maneuverability. With the new Vantage CT seating system, you'll gain 3 customizable height and all new reclining options. In addition, you can kayak using the included paddles, or the Mirage Drive, which allows you to use your feet for ease of mobility. The 4 molded-in rod holders makes fishing a snap, and the various storage compartments and trays allow you to store bait, tackle, and more. In addition, the Hobie Mirage Outback is Lowrance-Ready, so you can bring your fish finder with you for easier catches. Elevate your game with the Hobie Mirage Outback kayak.