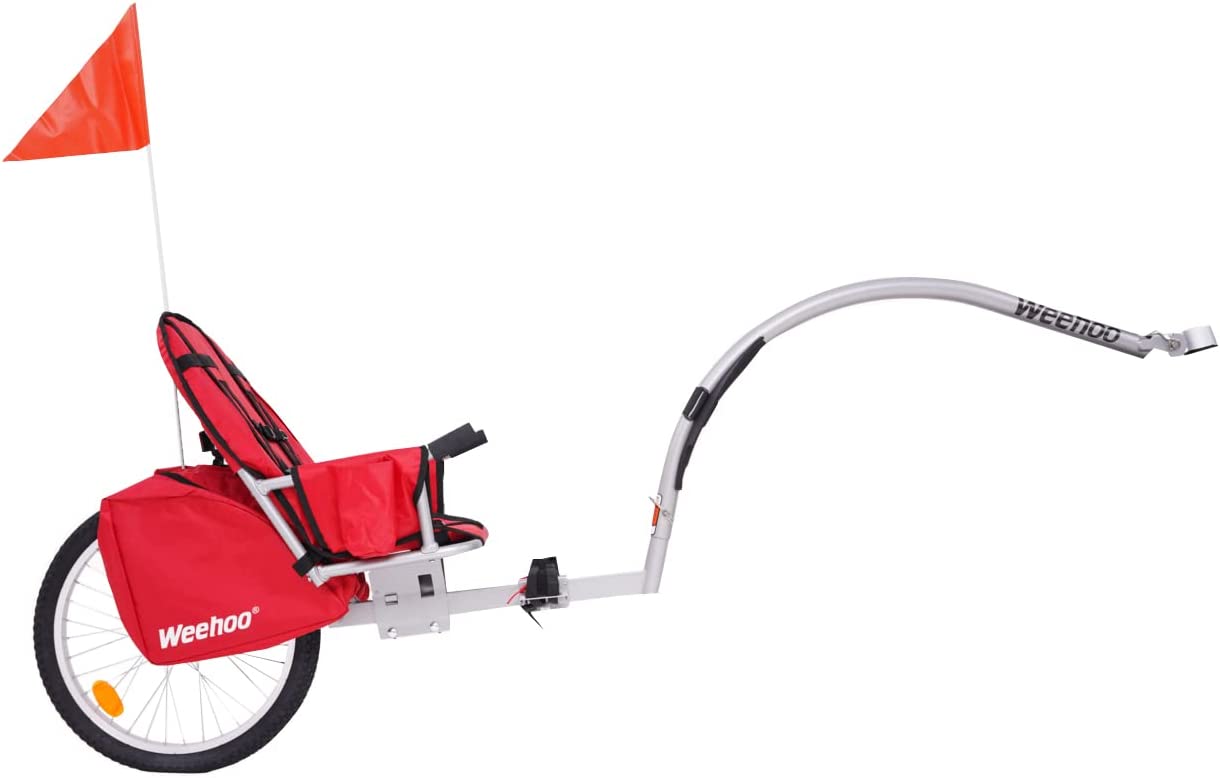 | | | | | | | | |
| --- | --- | --- | --- | --- | --- | --- | --- |
| Day(s) | 1 | 2 | 3 | 4 | 5 | 6 / 7 | Add'l Day |
| Rate | $40 | $45 | $50 | $55 | $60 | $65 | $5 |
| | |
| --- | --- |
| Day(s) | Rate |
| 1 | $40 |
| 2 | $45 |
| 3 | $50 |
| 4 | $55 |
| 5 | $60 |
| 6 | $65 |
| 7 | $65 |
| Add'l Day | $5 |
WEEHOO RENTAL
Do you have a toddler that would love to be included in the family bike outing but has issues keeping up? A little one who is not quite ready to ride would love this Weehoo bike attachment. They can enjoy the thrill of bike riding while getting a little extra help from a host rider. The Weehoo bike attachment has a freewheel, and it is made for safety. Whether personal or from Vacayzen, we attach the Weehoo directly to your bike.
* A helmet is provided free upon request for this rental.
* Child does not have to pedal.
RECOMMENDATION
Vacayzen recommends that you rent the weehoo trailer with a 26″ BIKE RENTAL for the best comfort for your child. Because of the bracketing attachment system, this kid's bike attachment is not guaranteed to be compatible with mountain bikes, or other personal bikes. We apologize for any inconvenience.
* Recommended Age 2 – 9 years old
SIZE REQUIREMENT
Limited to children weighing 75 pounds or less.
BIKE ATTACHMENT ALTERNATIVES