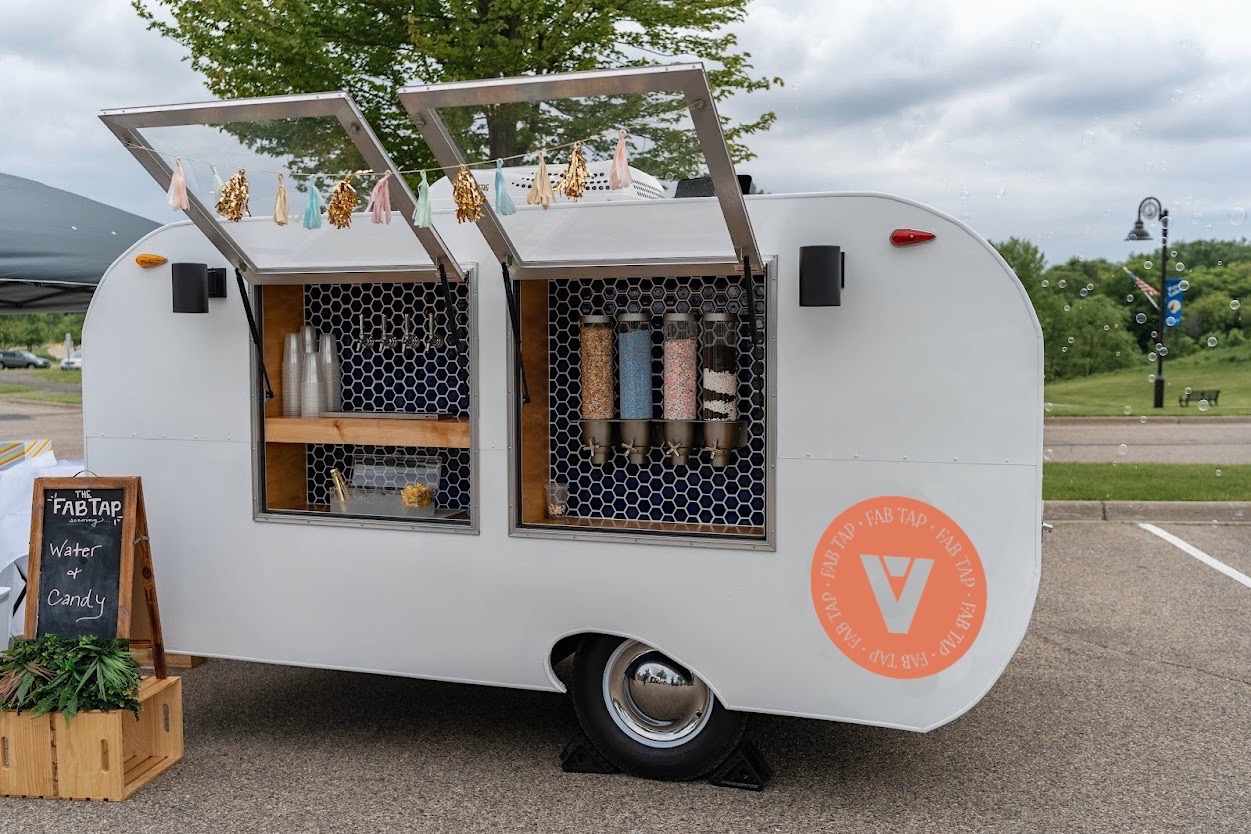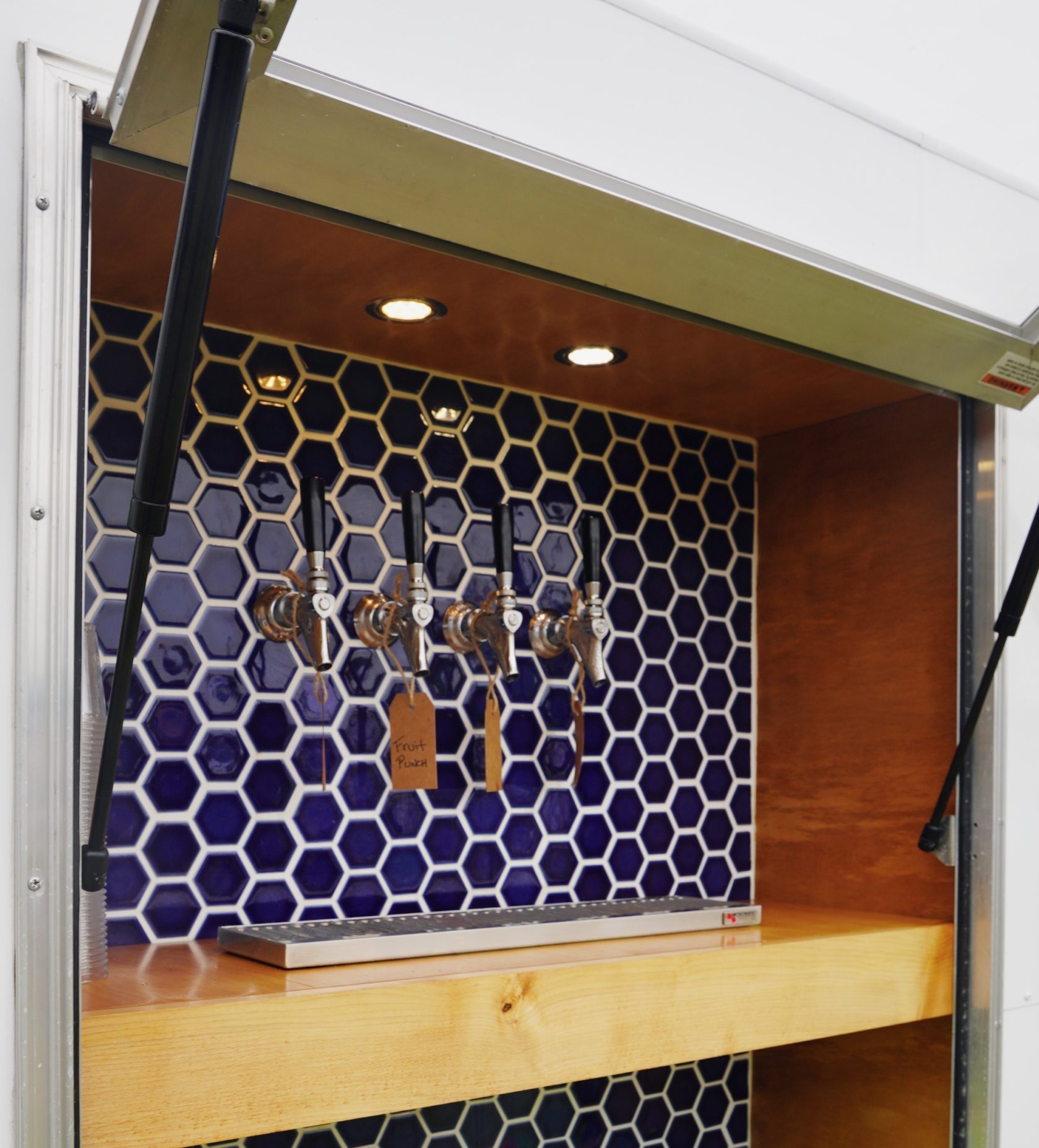 "Bubbly Betty"
Beverage Trailer
Enjoy an experience unlike any other with our portable beverage trailer "Bubbly Betty." Experience various tapped beer bubbly, cocktails, mock tails, snacks, juices + more offered to your event needs. From littles to bigs, fancy to casual, weddings, birthdays, or grad parties – we can't wait to celebrate!
"Bubbly Betty" has 4 taps ready to be filled with your event's signature drink.
It has a 4 compartment snack and candy dispenser customizable to your needs.
Base price: $1500 + tax
Included: Setup, tear down, CO2, Bartender/on-site assistance, ice, cups, electric, travel within 30 miles of corp location + beverage coordination (add-ons available).
Possible Add On Options:
Up to 10 chairs
String Lighting Setup
Non-Alcoholic Beverages to be kept in the exterior ice chest.
In addition to the add on options, Fab Tap has great relationships with many local vendors who can help make your experience even more enjoyable! Let us know what you're looking for, and we will do whatever we can to make it happen!
*Fab Tap must be booked 1 week in advance or product may be limited.*