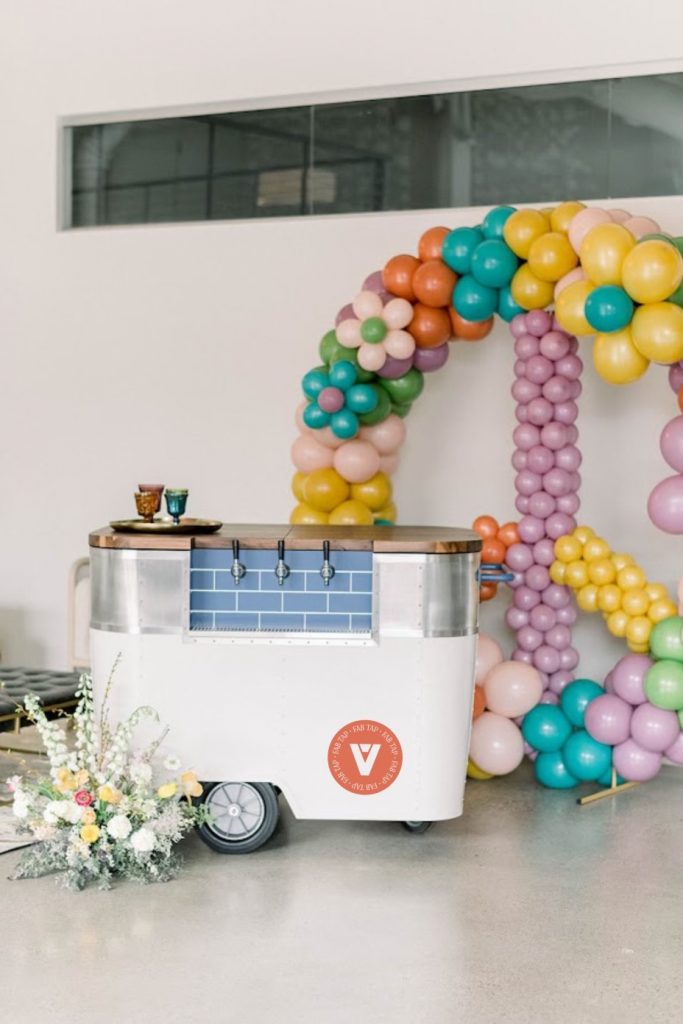 "Petite Pete"
Beverage Cart
"Petite Pete"
Beverage Cart
A must-have experience for all celebrations! Vacayzen is expanding their offerings with this unique mobile bar experience that serves up beer, bubbly, cocktails, mocktails and more via its chic, celebration-ready units. The "Petite Pete" has 3 taps, ready to be filled with your event's signature drinks and more.
The unit is eco-friendly with no electricity needed.
Pete fits into doors wider than 3′-1″.
Base price: $1200 + tax
Possible Add On Options:
Up to 10 chairs
String Lighting Setup
Non-Alcoholic Beverages to be kept in the exterior ice chest.
In addition to the add on options, Fab Tap has great relationships with many local vendors who can help make your experience even more enjoyable! Let us know what you're looking for, and we will do whatever we can to make it happen!